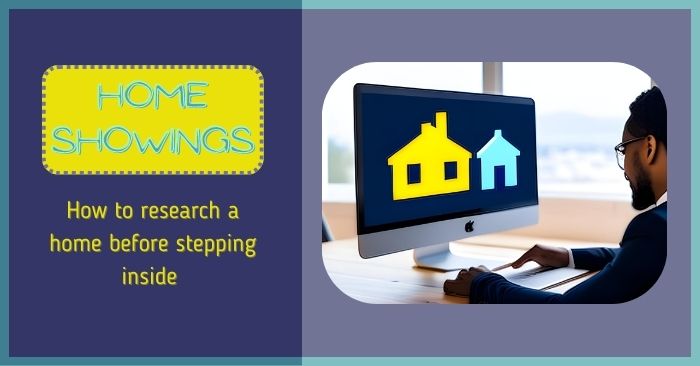 Searching for a new home as a buyer can be time consuming and take much effort. Attending a home showing can give you much insight into whether the property fits what you're on the market for, however it's ideal to use your time wisely. Home showings can take an hour or more, so it's best to prepare beforehand to make the most of your time before and after a showing.
Putting together all the stats on the home
Before attending a home showing, one of the best ways to get raw details on the property is by pulling up the listing online. From here you can get access to key details such as listing price, how many rooms are in the property, square footage and much more.
You can figure out if the home is within your budget and has the space and amenities to accommodate you and your household. You can also see how long the property has been on the market, which may be an indication of its desirability to other potential home buyers.
Check out the neighborhood
Although the house itself may fit your home owning goals on paper, does the neighborhood match your expectations as well? Checking out the neighborhood ahead of time can give you a better picture of what life may appear like in that community.
Are there parks, schools and grocery stores nearby? Or perhaps the location is more remote and daily chores will require a bit of extra driving. Knowing this info can help in your decision to attend the home showing or foregoing it all together.
If the neighborhood is more than a few minutes of driving away, you can check out the home and its surroundings online via mapping tools that allow you to see the street view.
With a bit of preparation and planning, you can figure out important pieces of information before even setting foot in a home to help you decide if that property is worth viewing in person at all.